This guide is for installing on UN-rooted Android devices only. IM capture and some advanced features such as Intercept Call require a rooted phone to work. The phone being used for this tutorial is a Samsung Galaxy S3, however the guide will work for any Single SIM Android Phone running Android. FlexiSPY Quick Setup Guide · Android Call Recording · Jailbreak iOS · Download Captured Data To Your Computer · Stop IM's From Auto.
| | |
| --- | --- |
| Author: | Zoloktilar Malasar |
| Country: | Bolivia |
| Language: | English (Spanish) |
| Genre: | Sex |
| Published (Last): | 20 December 2018 |
| Pages: | 299 |
| PDF File Size: | 4.46 Mb |
| ePub File Size: | 6.4 Mb |
| ISBN: | 330-1-46157-689-5 |
| Downloads: | 92299 |
| Price: | Free* [*Free Regsitration Required] |
| Uploader: | Nabei |
If you are installing FlexiSPY onto a phone that you do not own, then you must have express permission from the device owner to do so before installing FlexiSPY.
Have a flexipy at the demo to see it in action. On the FlexiSPY website there is a comparison chart, so fldxispy can easily match the features that are most important to you. Once the app is installed, data from the target phone is secretly sent to the FlexiSPY server. From there, you can download recordings directly to your computer. You must renew your subscription manually yourself to continue service. The FlexiSPY Extreme comes with a host of advanced features, making it an excellent choice for power users.
You will be refunded the equivalent amount in USD of your original purchase minus any processing fees. You will need to deactivate your licence on the old phone before activating again on the new phone.
FlexiSPY Support Central – One-Stop Shop for FlexiSPY help
The following operating systems are supported:. You can read more about how to do this here.
We offer a no quibble refund policy whose terms you can read here. The following versions of iPhone are supported. Learn more about how to set up Call Interception.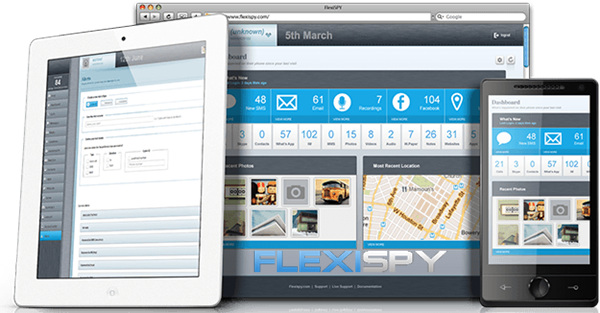 You also have to keep in mind they are the only ones currently offering call recording, call intercept and ambient monitoring. Call Recording lets you record both incoming and outgoing calls including Glexispy and Skype calls. If a customer has installed, activated and received data from the product, then we ask them to be reasonable in demonstrating that the product did not meet their expectations as presented in the product description at time of purchase.
This policy is primarily designed to give the customer peace of mind and their money back if they are unable to install or activate the product for any reason outside their control within 10 days of purchase. Do you have any discounts? Simply contact support to discuss your concerns. Advanced features require additional device configuration rooting before installing FlexiSPY on the device.
Le funzioni avanzate richiedono un'ulteriore configurazione del manyal root prima di installare FlexiSPY sul dispositivo. The company also offers a premium installation service, through which FlexiSPY technician will root or jailbreak the phone and install the software for users. Preplanned chargebacks are a form of fraud If you are thinking of using our products and then doing a chargeback, please read this.
FlexiSPY Review
Below you can find the answers to the most popular questions customers have about FlexiSPY. Will you automatically charge my card at the end of my subscription?
You can only install FlexiSPY on to one device per license purchase. The setup wizard will guide you through the steps to install the app. Please note that these features are only available on a jailbroken iPhone or rooted Android device.
The FlexiSPY FAQ
Pro rata refund offers are valid only within 7 days of offer. If manuap need activated software on multiple devices at the same time, you must purchase additional licenses. You can find out more about the service here.
FlexiSPY is legal to install on your own phone. It cannot be installed remotely. You do not need to do anything special to install our software on to an Android device. Refunds for cryptocurrency payments are subject to the following conditions: Yes, you can transfer the license to another phone.
This does not include IM capturing. We provide a tool for manusl to download your data for archiving which you can read about here. The FlexiSPY Premium offers the best value for your money, is packed with features and is competitively priced. A feature did not meet the description on the website. In most cases, the installation process is fairly straightforward. The process takes minutes and our live support can help you through flxeispy process.
It records phone calls, captures keystrokes, lets you read email, SMS, Flexixpy and WhatsApp messages, track device locations and even remotely turn on microphones to record conversations—all without the user knowing.
We do ask that you work with us via live chat to help solve any problems first. Das Rooting ist in unserem Remote-Installationsservice enthalten. Any refund requested on a Friday or during holiday periods will be processed the following working day.
After purchasing the FlexiSPY Flexisph, you will receive a confirmation email that contains your login information and step-by-step instructions for installing the app.
Laws may vary from state to state, so check local laws before using it. However, you can deactivate and move that license to another device as many times as you want during your subscription.
Rooting is included in our remote installation service.
Alternatively, if you want someone else to help you jailbreak or root your device and install FlexiSPY then you can use our installation service. Once installed, the app hides itself inside the target phone and remove its launcher icon. Do you offer a mwnual policy?